Bioinformatics & Intelligent Information Processing Research Group @ Information Science
生物信息学与智能信息处理研究小组
[Click Here for English Version]
---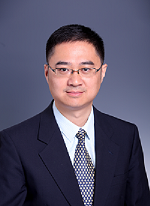 古槿 工学博士, 研究组负责人
<![if !supportLineBreakNewLine]>
<![endif]>
生物信息学教育部重点实验室
清华大学自动化系 北京 100084
联系方式
<![if !supportLineBreakNewLine]>
<![endif]>
电子邮件: jgu@tsinghua.edu.cn
电话: +86 10 62794294转866
传真: +86 10 62773552
学术博客: 科学网博客
主要从事生物信息学与机器学习方向的研究,在肿瘤组学大数据智能处理与分析、单细胞信息学、精准与个体化肿瘤医学等方面取得了一系列成果。在生物信息领域Briefings in Bioinformatics、GPB、Bioinformatics,以及医学综合领域Gastroenterology、Advanced Science等期刊上发表学术论文40余篇,担任Genomics Proteomics Bioinformatics、BMC Bioinformatics等期刊的编委。现任中国自动化学会智能健康与生物信息专业委员会秘书长、中国人工智能学会生物信息学与人工智能专业委员会常务委员。主持国家自然科学基金优秀青年科学基金、面上项目、国家重点研发计划课题,参加国家自然科学基金创新研究群体项目、重大项目等国家级科研项目。
---
最新消息
 
[公告] 招聘博士后研究员,欢迎生物信息学、机器学习、细胞生物学、分子生物学、医学等方向的青年学者!
[2021/07/09] 热烈祝贺刘昌毅同学毕业!热烈欢迎苗钰鑫、颜楠加入课题组!
[2021/06/16] 与北京协和医院合作的胰腺癌吉西他滨耐药多组学研究在Clinical Cancer Research正式发表!
---
主要研究方向
<![if !supportLineBreakNewLine]>
<![endif]>
1) 组学大数据与时空单细胞数据处理
单细胞转录组数据分析 (SCRL, Nucleic Acids Res 2017; VASC, GPB 2018)
基于海量组学信息的癌症分型和分层 (LRAcluster, BMC Genomics 2015)
2) 精准肿瘤医学与肿瘤转化医学(应用案例)
构建胰腺癌PDX吉西他滨用药模型,通过多组学整合分析与高内涵实验发现耐药分子网络 (Clinical Cancer Research 2021)
构建肝癌空间免疫微环境图谱,发现在肿瘤边界区CD4/CD8双阳性T细胞富集且与患者预后显著相关 (Advanced Science 2020)
建立随机重采样的计算框架,评价基于分子信息的抗癌药物临床响应的预测性能 (Bioinformatics 2016)
3) 数据库与分析工具
scCancer肿瘤单细胞转录组分析软件 (Briefings in Bioinformatics 2020)
oncomiRDB癌症miRNA数据库 (Bioinformatics 2014)
---
开设课程
 
概率图模型理论与方法(研究生专业基础课, 2011秋季学期起)
计算分子生物学导论(研究生专业课, 2015秋季学期起)
交叉项目综合训练A(本科实践课, 2020秋季学期起)
---
研究小组成员
 
博士研究生:郭文博(2017级)、单怡然(2018级)、李欣琪(2019级)、吴艳红(2020级)、胡启帆(2020级)、苗钰鑫(2021级)、颜楠(2021级)
硕士研究生:鲍思羽(2019级)、李晋砚(2020级)
已毕业博士生:王霆(2014.7)、武丁明(2016.1)、丁子建(2017.7)、王东方(2019.7)、连秋宇(2020.7)、武桂英(2021.4)
已毕业硕士生:张谷超(2017.7)、黄倩倩(2018.7)、冯晨(2019.7)、关雯方(2019.7)、王事成(2020.7) 、刘昌毅(2021.7)
---
工具软件与数据库
<![if !supportLineBreakNewLine]>
<![endif]>
scCancer: a package for automated processing of single cell RNA-seq data in cancer [Updated: 2021/03/21]
VASC: a deep variational autoencoder for single cell RNA-seq data analysis [Updated: 2018/08/15]
HCCDB: expression atlas of hepatocellular carcinoma [Updated: 2018/07/21]
Drug_response: the dataset of clinical drug responses curated from TCGA [Updated: 2016/04/28]
LRAcluster: a low-rank regularized model for fast dimension reduction and integrative clustering of multi-omics data [Updated: 2015/09/21]
NP-miRNA: a network propagation based method for inferring perturbed miRNA regulatory networks [Updated: 2014/06/23]
OncomiRDB: a database for the experimentally verified oncogenic and tumor-suppressive microRNAs [Updated: 2014/03/14]
FastDMA: an Infinium HumanMethylation450 beadchip (450k methylation array) analyzer [Updated: 2014/05/24]
miRHiC: enrichment analysis of a set of genes in hierarchical gene co-expression signatures [Updated: 2013/03/19]
sGSCA: signature-based gene set co-expression analysis (using sparse canonical correlation analysis) [Updated: 2013/11/22]
ClustEx: responsive gene module identification package (v0.32) [Updated: 2012/05/03]
PCS: de novo k-mer analysis package (v1.5) [Updated: 2009/10/8]
---
 

近期代表性论文(按发表时间排序)
 

Wenbo Guo, Dongfang Wang, Shicheng Wang, Yiran Shan, Changyi Liu, Jin Gu*. scCancer: a package for automated processing of single cell RNA-seq data in cancer. Briefings in Bioinformatics 2021, 22(3):bbaa127.

Gang Yang#, Wenfang Guan#, Zhe Cao#, Wenbo Guo#, Guangbing Xiong, Fangyu Zhao, Mengyu Feng, Jiangdong Qiu, Yueze Liu, Michael Q Zhang, Lei You*, Taiping Zhang*, Yupei Zhao*, Jin Gu*. Integrative genomic analysis of gemcitabine resistance in pancreatic cancer by patient-derived xenograft models. Clinical Cancer Research 2021, 27:3383-3396.

Qiuyu Lian#, Hongyi Xin#, Jianzhu Ma, Liza Konnikova, Wei Chen*, Jin Gu*, Kong Chen*. Artificial-cell-type aware cell type classification in CITE-seq. Bioinformatics 2020, 36(S1):i542-i550. (ISMB 2020)

Bo Zheng#, Dongfang Wang#, Xinyao Qiu#, Guijuan Luo#, Tong Wu, Shuai Yang, Zhixuan Li, Yanjing Zhu, Xuan Wu, Shan Wang, Ziqi Gu, Siyun Shen, Seogsong Jeong, Rui Wu, Yang Ge, Jin Gu*, Hongyang Wang*, Lei Chen*. Trajectory and functional analysis of PD-1high CD4+CD8+ T cells in hepatocellular carcinoma by single-cell cytometry and transcriptome sequencing.

Advanced Science 2020, 7(13):2000224.

Dongfang Wang, Jin Gu*. VASC: dimension reduction and visualization of single cell RNA sequencing data by deep variational autoencoder. Genomics, Proteomics & Bioinformatics 2018, 16(5):320-331.

Qiuyu Lian#, Shicheng Wang#, Guchao Zhang, Dongfang Wang, Guijuan Luo, Jing Tang, Lei Chen*, Jin Gu*. HCCDB: a database of hepatocellular carcinoma expression atlas. Genomics, Proteomics & Bioinformatics 2018, 16(4):269-275.

Yongchang Zheng#, Qianqian Huang#, Zijian Ding, Chenghai Xue, Tingting Liu, Xinting Sang, Jin Gu*. Genome-wide DNA methylation analysis identifies candidate epigenetic markers and drivers of hepatocellular carcinoma. Briefings in Bioinformatics 2018, 19(1):101-108.

Xi-Meng Lin#, Liang Hu#, Jin Gu#, Ruo-Yu Wang#, Liang Li, Jing Tang, Bao-Hua Zhang, Xing-Zhou Yan, Yan-Jing Zhu, Cong-Li Hu, Wei-Ping Zhou, Shao Li, Jing-Feng Liu, Frank J Gonzalez, Meng-Chao Wu, Hong-Yang Wang*, Lei Chen*. Choline kinase alpha mediates interactions between the epidermal growth factor receptor and mTORC2 in hepatocellular carcinoma cells to promote drug resistance and xenograft tumor progression. Gastroenterology 2017, 152:1187-1202.

Yang Yang#, Lei Chen#*, Jin Gu#, Hanshuo Zhang#, Jiapei Yuan, Qiuyu Lian, Gui-Shuai Lv, Siqi Wang, Yang Wu, Yucheng Yang, Dongfang Wang, Yang Liu, Jing Tang, Guijuan Luo, Yang Li, Long Hu, Xinbao Sun, Dong Wang, Mingzhou Guo, Qiaoran Xi, Jianzhong Xi, Hongyang Wang*, Michael Q Zhang*, Zhi John Lu*. Recurrently deregulated lncRNAs in hepatocellular carcinoma. Nature Communications 2017, 8:14421.

Xiangyu Li, Weizheng Chen, Yang Chen, Xuegong Zhang, Jin Gu*, Michael Q Zhang*. Network embedding based representation learning for single cell RNA-seq data. Nucleic Acids Research 2017, 45(19):e166.

Zijian Ding, Songpeng Zu, Jin Gu*. Evaluating the molecule-based prediction of clinical drug responses in cancer. Bioinformatics 2016, 32(19):2891-2895.

Dongfang Wang, Jin Gu*. Integrative clustering methods of multi-omics data for molecule-based cancer classifications. Quantitative Biology 2016, 4(1):58-67.

Dingming Wu, Dongfang Wang, Michael Q Zhang*, Jin Gu*. Fast dimension reduction and integrative clustering of large-scale multi-omics data using low-rank approximation: application to cancer molecular classification. BMC Genomics 2015, 16:1022.

Dongfang Wang, Jin Gu*, Ting Wang, Zijian Ding. OncomiRDB: a database for the experimentally verified oncogenic and tumor-suppressive microRNAs. Bioinformatics 2014, 30(15):2237-2238.